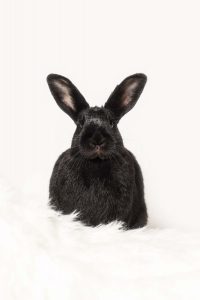 Marika Moffitt is the owner of Dirtie Dog Photography where she focuses on capturing the stories of animals for the people who love them. She has built her business focused on the ability to give back to her community, through working with local rescue organizations and creative collaborations with other pet-friendly businesses in the Seattle, Washington area. She is also the founder of Seattle Pet Collective (a podcast sharing the stories of people who are doing great work within the Seattle pet community) and the co-founder/producer of The Limelight Pet Project (a multimedia campaign shining the light on harder to adopt animals and the people who care for them).
Marika was born and raised in La Conner, a tiny waterfront town in Northwest Washington. From an early age, Marika understood that the animals she loved would not be around forever. This truth is what prompted her to start photographing her animal friends, so that she could remember them after they were gone.
In 2007, Marika attended photography school in Missoula, Montana. In the time since returning home from photography school, Marika rediscovered her love of photographing animals, and in January of 2017, took the leap to focus full time on her business of capturing the stories of animals for the people who love them.
She lives here in Seattle with her husband, James and their 14 year old Siberian Husky, Kerouac.